Latest News
Commonwealth Forestry Conference
20-07-2017 09:47
The 19th Commonwealth Forestry Conference was held in Dehradun, India between 3-7th April 2017. Further details about this and the CFC, incliuding the outcomes, can be found on the conference website at www.cfc2017.in
Sir David Attenborough endorses Queen's Commonwealth Canopy
08-12-2016 09:55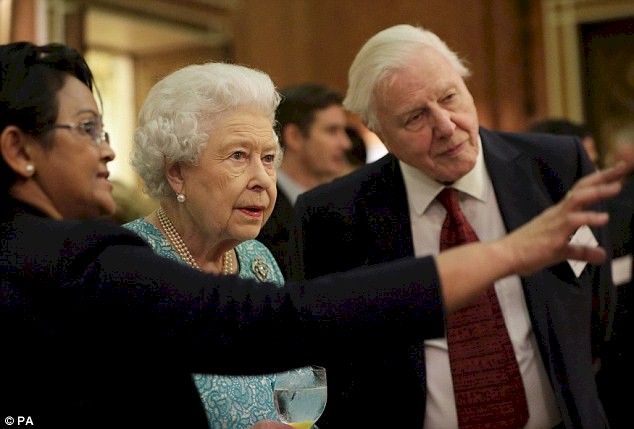 Sir David Attenborough has praised the Queen's Commonwealth Canopy, an ambitious project that aims to create a global network of protected Commonwealth forests, as the first nations to sign up to the initiative were honoured by the Queen at a Royal Reception at Buckingham Palace on 15th November.
The broadcaster and naturalist told the 20 countries who have committed themselves to the Queen's Commonwealth Canopy... (QCC) that research has confirmed the scale of the destruction of the planet's estimated three trillion trees - 15 billion a year with only five billion planted as replacements.
Sir David, who spoke to an invited audience including high commissioners and other representatives who received awards recognising their country's role in the QCC, said: "Preserving the world's green corridors, forests, jungles and botanic gardens is the simplest and most effective way to keep breathing life into planet earth.
"Over my nine decades, I have witnessed the devastating effect of the destruction of our forests and disregard for the importance of trees. I do believe that we have an obligation to nurture and replenish our natural environment for the benefit of our children and grandchildren."
The Queen was joined at the event by the Duke of Edinburgh and the Princess Royal. The Commonwealth Forestry Association is a partner in the QCC along with the Royal Commonwealth Society, and the NGO Cool Earth.