Welcome to the CFA


The Commonwealth Forestry Conference is an international forum for foresters, and all those with an interest in the forestry sector to exchange knowledge and experience. It is organized by the Standing Committee on Commonwealth Forestry and occurs every 4 – 5 years. The Conference relates to general aspects of forest management and governance and has a focus on the changing priorities of the forestry sector.
Please join us for the Twentieth Commonwealth Forestry Conference in August, 2021 and share your view on the joint future of forests and people. For full information please visit cfc2021.ubc.ca
---
The CFA is a partner in a new initiative, The Queen's Commonwealth Canopy, in which Commonwealth citizens are leading the world in efforts to protect the forest – forest that their communities and the planet as a whole depend on.
The Queen's Commonwealth Canopy will show that, irrespective of geography, economy, culture or tenure, solutions exist to the threats facing these critical ecosystems. For more information visit the QCC website.
---
Our Patron His Royal Highness, The Prince of Wales
The Commonwealth Forestry Association is pleased to announce that His Royal Highness The Prince of Wales, has become our new Patron following news that Her Majesty, The Queen wished to step down from the position. We would like to record our thanks to Her Majesty for her commitment and support to the CFA since she became Patron in 1952 as we look forward to working closely with our new Patron.
---
Professor John Innes, CFA President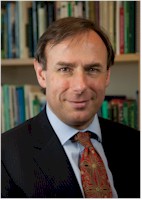 "The objective of the CFA is to promote the conservation and sustainable management of the world's forests and the contributions they make to peoples' livelihoods….."
"A particularly important aspect of the CFA is the links that are being forged between forestry professionals and civil society".
Read why Professor Innes supports the CFA
---
Recent publications

International Forestry Review - June 2021

CFA Newsletter - June 2021

Papers

Analysis of indicators of legality, legitimacy and legitimation in public policy: an example of REDD+ in Mexico M.L. ÁVALOS-RODRÍGUEZ, M.K. MCCALL, J. ŠPIRIĆ, M.I. RAMÍREZ and J.J. ALVARADO

Uncertainties and trends in the forest policy framework in Sierra Leone: an overview of forest sustainability challenges in the post-independence era M. FAYIAH

Developing a set of key performance indicators for monitoring sustainability of forest functions in the Hyrcanian forests S.Z. GOUSHEHGIR, J. FEGHHI and J.L. INNES

Discourses on sustainable forest management and their integration into climate policies in South Africa C. OFOEGBU and C. IFEJIKA SPERANZA

Making operational plans relevant to forest user groups in the Mid-Hills of Nepal L. PURI, I. NUBERG, B. OSTENDORF and E. CEDAMON

Sustainable forest management and forest products industry development in Ethiopia Y.S. RAWAT and A.T. TEKLEYOHANNES

India's environmental policy standoff: reimagining stakeholder engagement spaces S. TAMBE, L. FRENCH, C. WYBORN, L. SCARLETT, R. DEFRIES, H. NAGENDRA, H. KULKARNI, P. SRIVASTAVA, N.K. AGRAWAL, B.M.S. RATHORE and G. KINHAL

Can forest management units facilitate adaptive co-management reform in Indonesia? R. WAHYUDI, K.E PELLINI, J.T. HARYANTO and F. ZAMZANI

Farmers' willingness to participate in Forest Management for Carbon Sequestration on the Sloping Land Conservation Program in China F. YANG, Y. JIANG and K.P. PAUDEL

Forest Scenes

• Young woodland flourishes

in UK

• The Arbor Day Foundation

• Indigenous-owned land in the Amazon

Publications

•

A Path Through the Trees

• Finding the Mother Tree

• Gender, Forests and Climate Change

Obituaries

Around the World
---