Welcome to the CFA


First online Commonwealth Forestry Conference points the way to the future
After three days of intensive and wide-ranging discussions the 20th Commonwealth Forestry Conference was brought to a close by CFA President, Professor John Innes. With the innovative online format, coordinated by the University of British Columbia, hailed by many participants as the way for the meeting to be held in the future, the CFC brought together more than 420 delegates (34 % of them students) from 50 countries covering 17 time zones.
All of the sessions were recorded (another CFC first) and will be available on the CFC website at cfc2021.ubc.ca until January 31, 2022.
Highlights of the CFC included:
10 Keynote Speakers, 5 distinguished speakers for opening and closing ceremonies

2 Special Sessions with 11 invited speakers

180 Presenters (oral and poster presentations)

3 Minute Talk Challenge for students: 1 slide, 3 minutes each, 13 contestants from around the world
Conference topics included: Bioeconomy and Ecosystem services, Education and Careers, Communicating forestry to outside audiences, Climate change, Technology and Innovation, Indigenous and Community forestry, Conservation valuation, Old-growth management, and Urban Forestry, plus meetings of IUFRO Divisions 6 and 9: Social aspects, forest policy and economics.
Holding the meeting online meant that the CFC's carbon emission savings amounted to more than 200 passenger vehicles driving for one year, or one passenger vehicle driving for 3.5 Million kilometers!
Visit the CFC website at cfc2021.ubc.ca to see a range of outputs from the meeting.
---
The CFA is a partner in a new initiative, The Queen's Commonwealth Canopy, in which Commonwealth citizens are leading the world in efforts to protect the forest – forest that their communities and the planet as a whole depend on.
The Queen's Commonwealth Canopy will show that, irrespective of geography, economy, culture or tenure, solutions exist to the threats facing these critical ecosystems. For more information visit the QCC website.
---
Professor John Innes, CFA President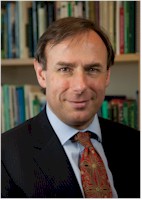 "The objective of the CFA is to promote the conservation and sustainable management of the world's forests and the contributions they make to peoples' livelihoods….."
"A particularly important aspect of the CFA is the links that are being forged between forestry professionals and civil society".
Read why Professor Innes supports the CFA
---
Recent publications

International Forestry Review - September 2022

CFA Newsletter - Sept 2022

Papers

Recognizing Indigenous and Traditional Peoples and their identity, culture, rights, and governance of forestlands: Introduction to the Special Issue S. WYATT, J. BULKAN, W. DE JONG and M. GABAY

Adjustments in Indigenous peoples' forest use and management in the context of climate change: a global systematic literature review T. BAUER

Managing forests for culturally significant plants in traditional Cherokee homelands: emerging platforms M. BAUMFLEK, T. CABE, J. SCHELHAS and M. DUNLAVEY

Horizontal cooperation among communities and governments for sustainable village woodlands in Wando County, South Korea S. CHO, YOUN Y-C and D. KWEON

The effects on deforestation of conditional cash transfers: a study among the Khĩsêtjê Amazonian indigenous people P.R. CUNHA, C. RODRIGUES NETO and C. MORSELLO

Power-sharing between the Cree and Quebec governments in Eeyou Itschee (Québec, Canada):sovereignties, complexity, and equity under the Adapted Forestry Regime of the Paix des Braves F.-X. CYR, S. WYATT and M. HÉBERT

The costs and benefits of certification for community forests managed by traditional peoples in south-eastern Tanzania G.E. FREY, S. CHARNLEY and J. MAKALA

Cedars of the North Mountains: historical forest culture and practices in modern day nature policies W. DE JONG, A. FLORES-URUSHIMA, B. JACQUET and T. TAKAHASHI

Hutsuls' perceptions of forests and uses of forest resource in Ukrainian and Romanian Bukovina G. MATTALIA, N. STRYAMETS, Á. BALÁZSI, G. MOLNÁR, A. GLIGA, A. PIERONI, R. SÕUKAND and V. REYES-GARCÍA

Motivation and factors affecting Indigenous People's willingness to participate in future REDD+ project activities: the case of Tagal Hutan in Sabah, Malaysia I.Z.F. MUSTHAFA and YOUN Y-C

Finding common ground: developing a shared understanding of tropical peatswamp forest restoration and fires across culture, language, and discipline A. RAWLUK, A. SANDERS, T.W. YUWATI, D. RACHMANADI, N. IZAZAYA, N. YULIANTI, N. SAKUNTALADEWI, A. DYSON, L. GRAHAM, A. KUNARSO, Z. DAMANIK, R. FARQUHARSON, S. LESTARI, T. ANGGA, A. ARDHANA, B.WINARNO, A. SINCLAIR, Y. FRANCISCA,

S.S. HAKIM, R.S. WAHYUNINGTYAS, JUNAIDAH, D. ALIMAH, G. MARGASETHA, W. HALWANY, B. RAHMANTO, SISWADI, SUPRIYADI, B. HERMAWAN, A.A. MUSTHOFA, P. SIDAURUK, Y.P. BAY, F. LESTARI and S. GROVER

Samråd: an institutional arrangement in the context of forestry and reindeer husbandry in northern Sweden U. ROOS, G. LIDESTAV, S. SANDSTRÖM and P. SANDSTRÖM

• Reflections on the World

• ITF: planting trees for 100

• Rubber and Europe's

deforestation footprint

• Two million ancient trees

in England

• The space tech tackling

deforestation

• Portrait of Mary Sutherland

unveiled

• Forest Sector Outlook Study

Around the World
---