Welcome to the CFA


---
The CFA is a partner in a new initiative, The Queen's Commonwealth Canopy, in which Commonwealth citizens are leading the world in efforts to protect the forest – forest that their communities and the planet as a whole depend on.
The Queen's Commonwealth Canopy will show that, irrespective of geography, economy, culture or tenure, solutions exist to the threats facing these critical ecosystems. For more information visit the QCC website.
---
Our Patron His Royal Highness, The Prince of Wales
The Commonwealth Forestry Association is pleased to announce that His Royal Highness The Prince of Wales, has become our new Patron following news that Her Majesty, The Queen wished to step down from the position. We would like to record our thanks to Her Majesty for her commitment and support to the CFA since she became Patron in 1952 as we look forward to working closely with our new Patron.
---
Professor John Innes, CFA President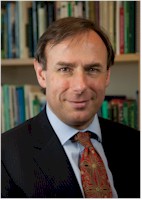 "The objective of the CFA is to promote the conservation and sustainable management of the world's forests and the contributions they make to peoples' livelihoods….."
"A particularly important aspect of the CFA is the links that are being forged between forestry professionals and civil society".
Read why Professor Innes supports the CFA
---
Recent publications

International Forestry Review - June 2020

CFA Newsletter - June 2020

Papers

A tale of two genera: exotic Eucalyptus and Acacia species in China (2). Plantation resource development R.J. ARNOLD, Y.J. XIE, J.Z. LUO, H.R. WANG and S.J. MIDGLEY

Forest management certification in the Americas: difficulties in complying with the requirements of the FSC system V.M. BASSO, B.G. ANDRADE, L.A.G. JACOVINE, E.V. SILVA, R.R. ALVES and A.M.B. NARDELLI

Learning to learn in tropical forests: training field teams in adaptive collaborative management, monitoring and gender K. EVANS, A.M. LARSON and S. FLORES

Timberland transaction costs and due diligence: a literature review and assessment of research needs A. HIEGEL, J. SIRY, P. BETTINGER and B. MEI

A typology of community forestry approaches in Indonesia: implications for external support to forest communities H. KURNIASIH, R.M. FORD, R.J. KEENAN and B.J. KING

Power dynamics in forest governance decentralization: the case of Kenya M.A. OMALA and L.M. AGLANU

Underlying driving forces of forest cover changes due to the implementation of preservation policies in Iranian northern Zagros forests H. BEYGI HEIDARLOU, A. BANJ SHAFIEI, M. ERFANIAN, A. TAYYEBI and A. ALIJANPOUR

Analysing the narrative and promises of 'avoided deforestation' implementation

in Central Africa M. TSAYEM DEMAZE, R. SUFO-KANKEU and D.J. SONWA

Review of China's forestry industry over the past 70 years and an outlook for the future X. ZHANG, S. KE, T. XU and D. QIAO

Book review

Forest Landscape Restoration: Integrated approaches to support effective implementation

Obituary

Jim Ball

Lead

Association News

• Honouring the Life of Jim

Forest Scenes

• Bangor University in Ghana – experiences and insights from recent study tours

• Tree Cities of the World

• Marcus Wallenberg Prize: Model for forest growth during climate change

• Global ambitions for new Australian forest research group

• The hidden toll of lockdown on rainforests

Publications

• Agroforestry for sustainable agriculture

• Brazilian Forests at a glance 2019

Around the World
---